Glow Elixir's Renewal Cream is made up of natural extracts from plants natural herbs. Using Chinese Medicinal theories combined with scientific biochemical skin technology, it moisturizes the skin deeply and can be used with massage to enhance its effects in regulating blood circulation, increasing skin repair capacity, increasing cell permeability, allowing the skin to be more moisturized and firm to the touch.
How to use
Apply a small amount on the face and massage it around the face, pressing on the meridian points with an ox horn. Leave the cream on the skin.
Ingredients
De-ionized Water, Polyglyceryl–3 Diisotearate, FEO-50, White Vaselin, Methyl Paraben, Propyl-P-Hydroxybenzoate, Isopropyl Tetradecanoate, Polysorbate 80 (TWEEN 80), Caprylic / Capric Triglyceride, Lanolin, Bee Wax Natural White, DimethylSilicone Oil, White Oil, Magnesium Stearate, Titanium Dioxide Superfine (Lipophilic), Allantoin, Propylene Glycol, Glycerin, Anhydrous Magnesium Sulfate, Cyclopentasiloxane (DC345, Preservatives, Fragrance.
Benefits
When used with Meridian Massage Therapy, with increased absorption of the product into our skin, our skin's blood circulation, repair capacity, cell permeability will all be increased. The skin will also be deeply moisturized and firm to the touch.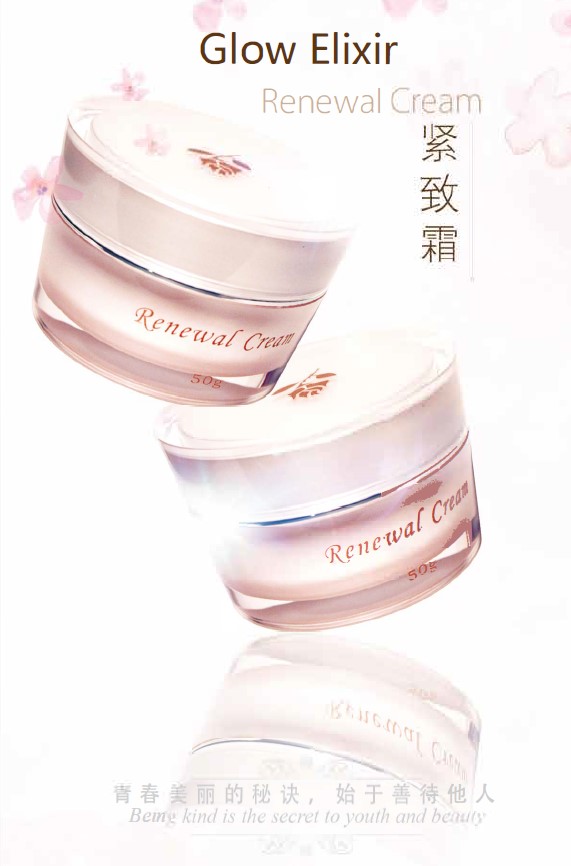 Glow Elixir product technology controls and regulates production and renewal of cell enzyme technology in biology studies. They stimulate cells to self-produce the enzyme activity, through biochemical reactions.
Shipping & Delivery
You can receive your products in the following ways:
Parcel with Tracking
Courier Service
Self Collection @ Dynamic Life Beauty Centre, BLK 848 Sims Avenue #01-720 Singapore 400848, with your e-receipt.
More shipping & delivery information here.