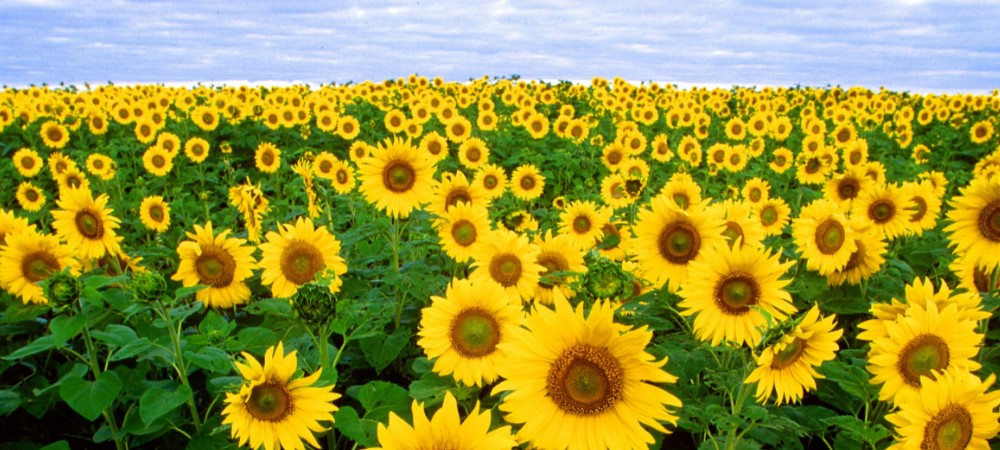 We have heard about Dignity Kitchen from our family and friends, and how they help and trained the handicapped and disabled. Helping is probably easier, in terms of giving, but training them should probably be quite a challenge! Who would this kind soul be, to be on such a mission to help this group of people who are more often than not, neglected by society because of their disabilities? Today under the lead of Glow Elixir, Business Associates and Salon Partners participated and saw what kindness and compassion really means.

Preparing for the Event
With this event 6 years running, we cordially invited our friends and family to join us since January this year. Instead of the usual $24 per Elderly, we had incorporated some additional $4 for red packets and oranges for the Lunar New Year Festive Season. The reason for doing so is to enable everyone to be able to participate thru sponsorship and by being there to see where their contribution goes to!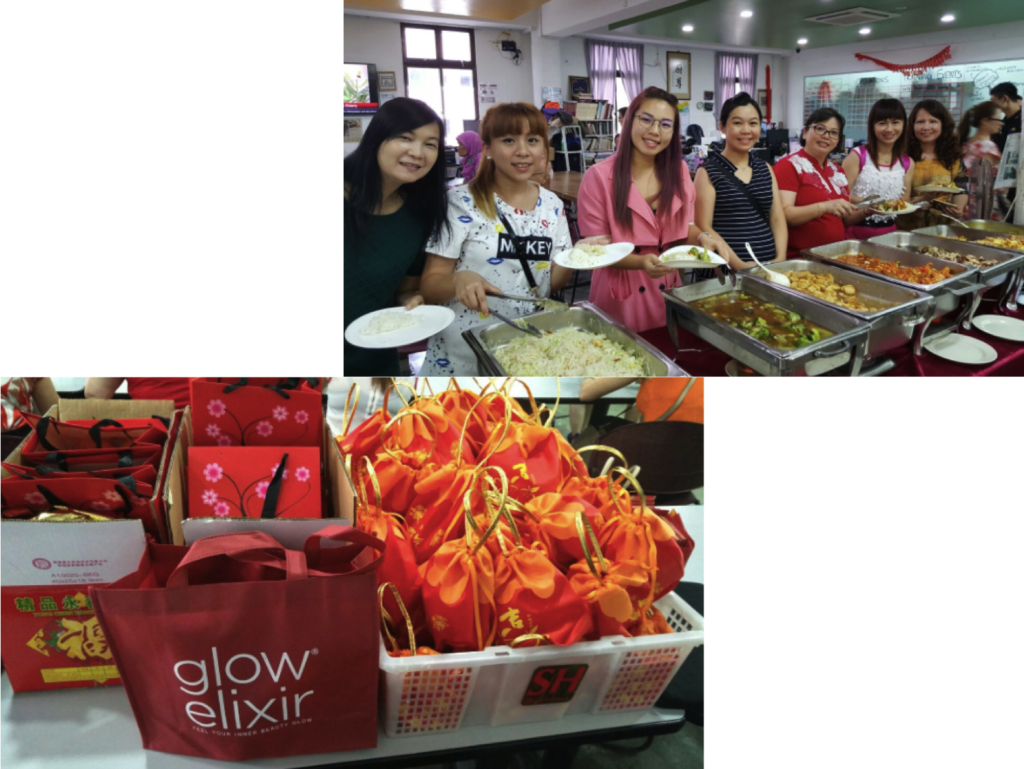 Elderly Arrival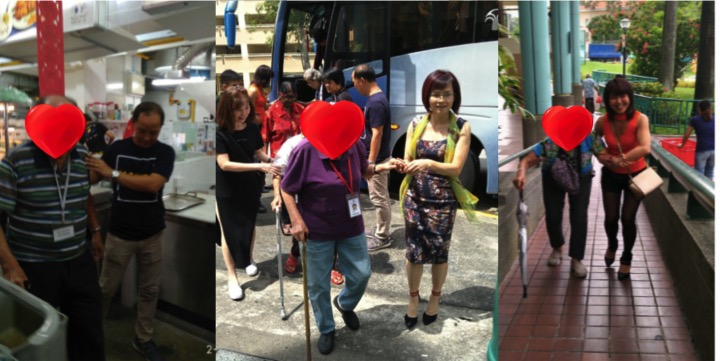 Happy & Hearty Lunch with the Elderly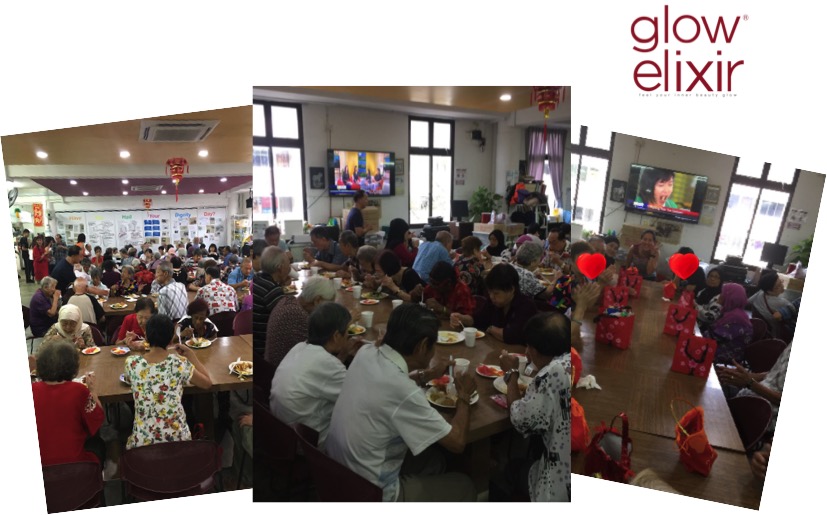 Spreading the Love and happiness!
Such a meaningful event is not without it's challenges but only thru the blessings of a group of Angels, it is with their passion and talent, that brought a lot of happiness and laughter to the elderly.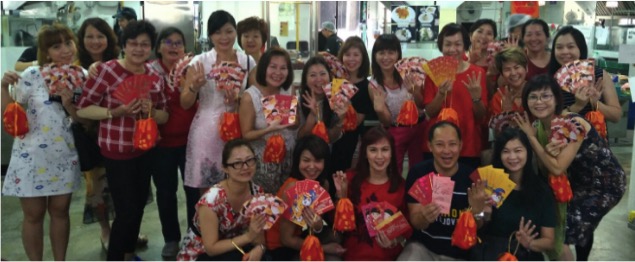 Angels of Glow Elixir
Thru this opportunity at this event with the elderly, when they arrived, we were caught off guard, as the escalator wasn't working that day. Patiently, the Beautiful Angels helped them up to level 2, excitedly the elders took their seats anticipating their meal.
Dedicating our voices to the elderly, heating up the atmosphere, let's all Karaoke!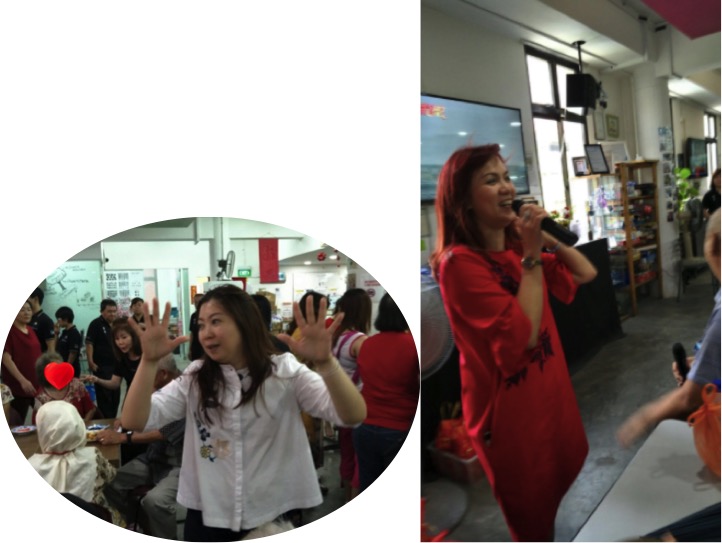 Giving is full of joy and bliss!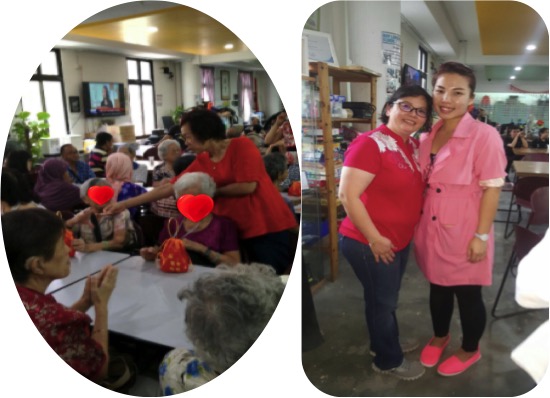 Talented Angels giving their all creating warmth and happiness.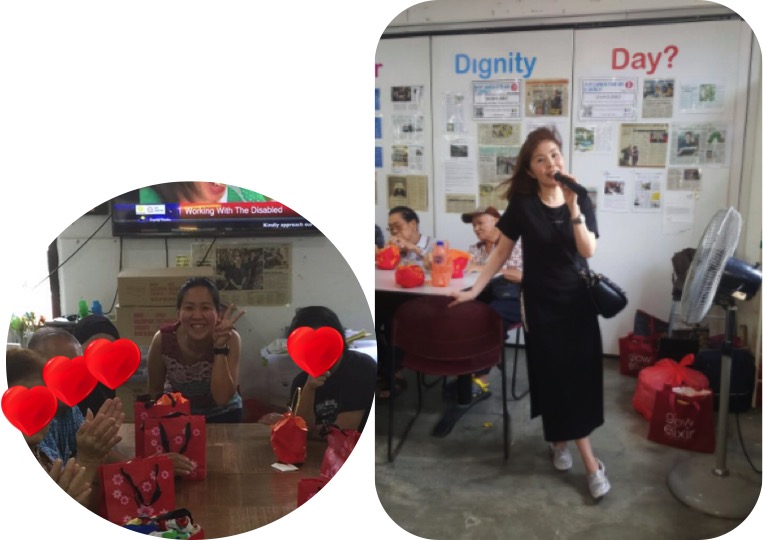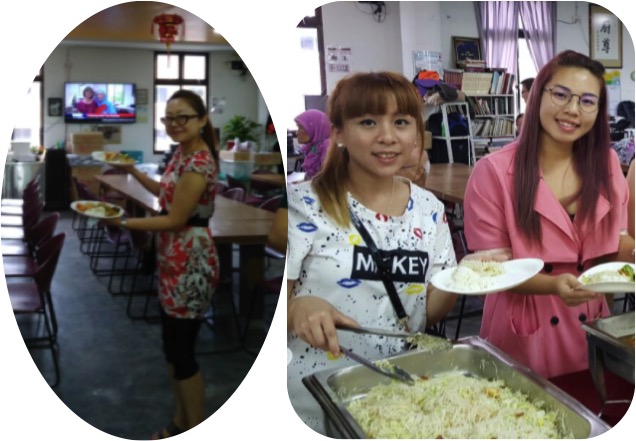 Harmoniously and joyfully enjoying the specially prepared meal.
Eternal Love – Dignity Kitchen
For the event to be a successful one like this one, would definitely not be possible without the organisation with a heart like Dignity Kitchen. Dignity Kitchen is Singapore's first Social enterprise that focuses on the community purpose of nurturing F&B Skilled Businesses, they train the handicapped, mental and physically disabled, giving them confidence and capabilities, guiding them on how to interact with the society, and even supporting them to become entrepreneurs, and also as a platform to provide skilled talents to many businesses, graduates of Dignity Kitchen find jobs in various industries such as News & Media, Retail Book Stores, Food & Beverages and some with the career path of become trainers, Dignity Kitchen's Founder, Mr Koh Seng Choon, takes care of this group of people with special needs, tirelessly with quiet determination.
Speaking from Personal Experience – The Professional Caregiver 
Dignity Kitchen started with the heart of giving back to the society, to help the mentally handicapped, vulnerable and disabled groups. But this was never the easiest career path, without passion and an undying love this path would have been impossible. It's not only about capability, courage, determination, perseverance and wisdom.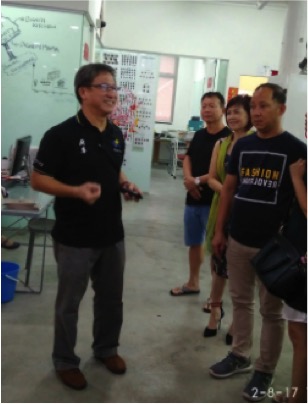 Dignity Kitchen didn't come easy, let us all appreciate it's beauty
Although Dignity Kitchen is Singapore's one and only training school for people with special needs, it was not a bed of roses for them to get where they are. But, Mr Koh was never close to giving up, even when the financial outlook was not positive, having to repeatedly relocate, at last, they found Blk 267 Serangoon Ave 3 #02-02. Not only that, Mr Koh Seng Choon also developed a series of training materials for the handicapped, which has been patented.A wonderful organisation such as this, eventually attracted much media attention, which even Dr Tony Tan has also mentioned on national TV on about their contributions to the society.

Heartwarming Moments
On the day itself, as the Angels choose and dedicate songs for the elderly that consists of Chinese, Hokkien and Cantonese songs, Mr Koh noticed some of our Malay elderly were around and didn't seem to understand what we were singing, and he suggested to sing an English song with them.
As the song played, he had passed around the mic to the elderly who seemed shy and awkward at first and encouraged them all to sing one or two lines, and this kind and small action of his warmed many hearts, real love is thru subtle actions, through kindness and caring for others.
Giving love to others, scents from flowers touches our hands.
Many beauty and hair salon business associates actively participated our activities, although we are all busy, but we all still shared our love and kindness with them through the red packets and oranges prepared.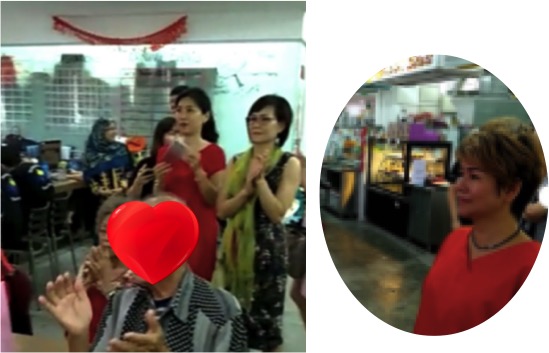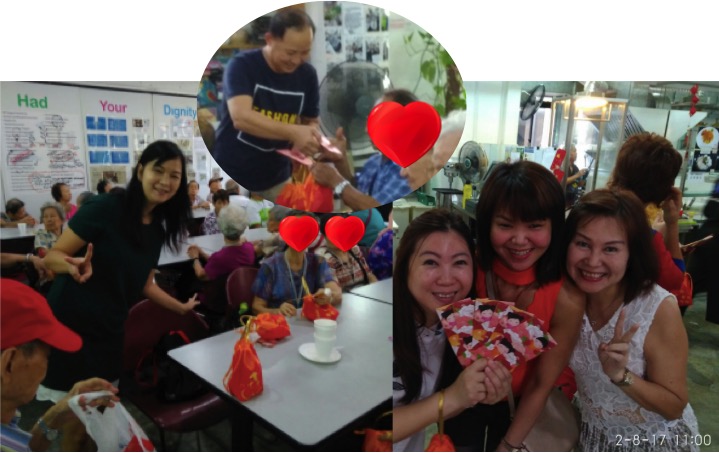 Grandpa, Grandma, we love you!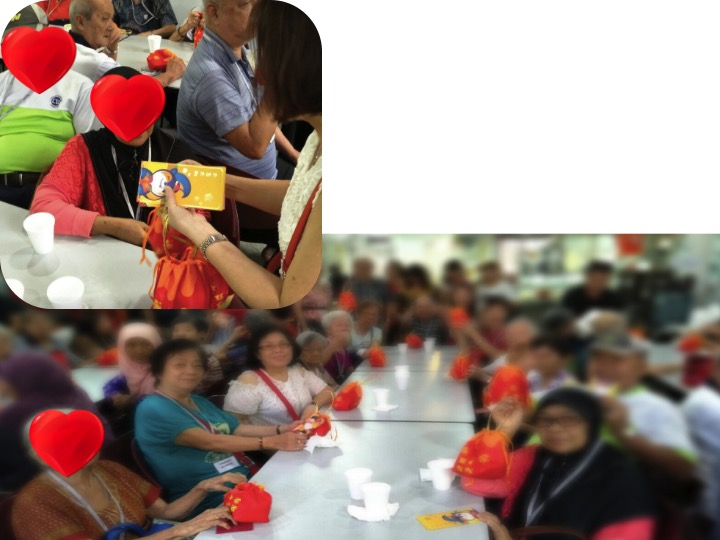 Grandpas and Grandmas happily enjoying the song & dance!
Grandpa and Grandpa ending their lunch outing happily with memories and love.
To support and sustain the missions of these Angels, let us look forward to participating again next year!
Being there on the ground to help those in need, brings an abundance of joy in our hearts, we would like to thank Dignity Kitchen and all our Beauty & Wellness Business Associates for this wonderful opportunity and event to stay in touch, and to continue growing together!
Event: Grandma, Grandpa WE L.O.V.E YOU!
Date: 08 Feb 2017, Wednesday
Time: 12noon
Venue: Dignity Kitchen, Blk 267 Serangoon Ave 3 #02-02, Singapore 550267
Participants: Beauty Salon Owners and Staff and Business Associates of Glow Elixir!
Find out more about Dignity Kitchen.